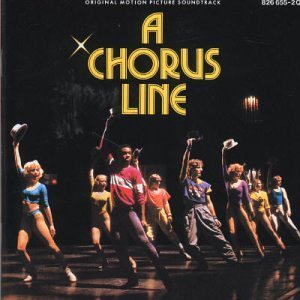 A director is casting dancers for a large production. Large numbers of hopefulls audition, hoping to be selected. Throughout the day, more and more people are eliminated, and the competition gets harder. Eventually, approximately a dozen dancers must compete for a few spots, each hoping to impress the director with their dancing skill. But, is this really what the director is looking for?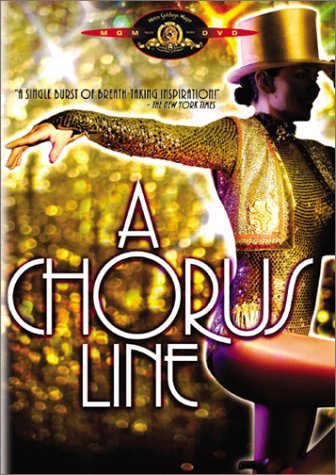 CAST
Michael Douglas Zach
Alyson Reed Cassie
Terrence Mann Larry
Michael Blevins Mark Tobori
Yamil Borges Diana Morales
Jan Gan Boyd Connie Wong
Sharon Brown Kim
Gregg Burge Richie Walters
Cameron English Paul San Marco
Tony Fields Al Deluca
Nicole Fosse Kristine Evelyn Erlich-Deluca
Vicki Frederick Sheila Bryant
Michelle Johnston Beatrice Ann "Bebe" Benson
Janet Jones Judy Monroe
Pam Klinger Maggie Winslow
Audrey Landers Val Clarke
Charles McGowan Mike Cass
Justin Ross Greg Gradner
Blane Savage Don
Matt West Bobby Mills III
Pat McNamara Robbie
Sammy Smith Doorman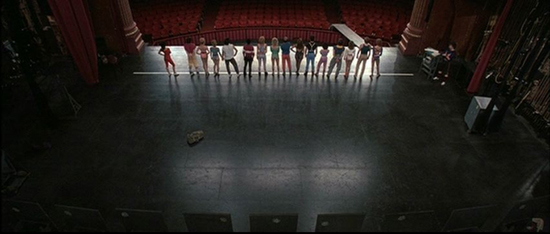 The song "Dance 10, Looks 3" was originally called "Tits and Ass", but it was changed so that the audience wouldn't see that title in the program. They figured that if the joke was a surprise it would be funnier.