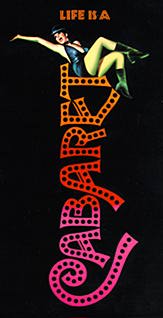 Sally Bowles, an American singer in 1930s Berlin, fall in love with bi-sexual Brian. They are both then seduced by Max, a rich playboy. Sally becomes pregnant, and Brian offers to marry her... All the characters are linked by the Kit-Kat club, a nightspot where Sally sings.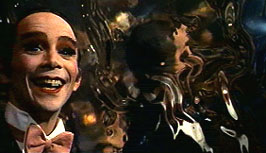 CAST
Liza Minelli Sally Bowles
Michael York Brian Roberts
Joel Grey Master of Ceremonies
Helmut Griem Maxamilian von Heune
Fritz Wepper Fritz Wendel
Marisa Berenson Natalia Landauer
Elisabeth Neumann-Viertel Fraulein Schneider
Helen Vita Fraulien Kost
Sigrid von Richthofer Fraulien Mayr
Gerd Vespermann Bobby
Ralf Wolter Herr Ludwig
Georg Hartmann Willi
Ricky Renee Elke
Estrongo Nachama Cantor
Kit-Kat Dancer
Kathryn Doby, Inge Jaeger, Angelika Koch, Helen Velkovorska, Gitta Schmidt, Louise Quick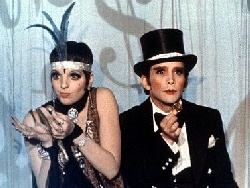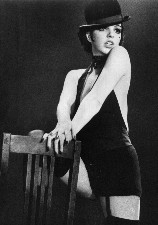 In the original Broadway version, the main characters are an American writer and English singer. In the film version, they are an English writer and an American singer.